5 Sustainable Corporate Christmas Gift Ideas That Will Bring Joy To Your Employees This Year
There are so many great corporate gift items you can give to your hardworking team. A custom coffee mug that's decorated with a funny quote, or maybe just the name of their favourite pet; an attributed card filled up nicely on both sides by you containing kind words about how much they mean to you and your business - either one is sure to make people laugh while putting themselves out there for others constantly! And then what about giving away some yummy treats? That would surely show appreciation, as everyone loves something sweet.
Get ready to make your employees smile! Here are 5 sustainable corporate Christmas gift ideas that will bring joy to your employees this year.
Just Bottle Branded Slow Sip Mugs
Our corporate coffee mug is not the everyday aluminium or plastic coffee cup you find at any corner shop. These are made from the highest quality materials and are printed with your personalised brand logo or message. They are perfect for corporate gifting to show your appreciation to your team and to help them keep warm this winter.
When you Co-brand with us, you also help the planet. For every 50 insulated coffee mugs ordered you find the collection of 5 kgs of ocean-bound plastic waste from coastline communities without a recycling program.
Organic Cotton Fairtrade Tote Bag
Nomads GOTS certified Organic Cotton Tote Bags are ideal for your everyday essentials. The perfect reusable alternative to single-use plastic bags.
Made from a heavy organic cotton canvas these bags are more robust than average and strong handles allow you to comfortably carry the bag over the shoulder!
Tony's Personalised Chocolate Bars
Tony's Chocolonely are the chocolate makers on a mission to make all chocolate 100% slave-free. They lead by example and show that chocolate can be made differently: in taste, packaging, and the way they do business with cocoa farmers.
You can create a unique wrapper design for your employees who will gift you back with some happy faces.
Earl Grey Proper Tea Bags
Tea bags are sealed with plastic, so unless it specifically states that it is plastic-free, your favourite brew is likely to contain plastic. Instead swap to this independent brand, which is based in Manchester. The whole package is free of plastic, where the exterior packaging is cardboard and the inner "plastic" looking film is actually made from NatureFlex and can be composted.
Each tea bag is made from cornstarch, and can be composted at home, without worrying that it is putting plastic into your compost or soil. Brew Tea is part of the Ethical Tea Partnership which supports small estate growers.
Just Bottle Promotional Branded Water Bottles
Being more sustainable in a wasteful world is not always easy but doing something small is always better than doing nothing! Help your employees ditch plastic bottles and gift them a sustainable, reusable water bottle from Just Bottle, this Christmas.
The Just Bottle branded water bottles are BPA and toxic-free, with leakproof lids you can trust, a lightweight high-grade stainless steel body and an eco-friendly Armour Coat™ finish. The double wall vacuum insulation keeps drinks piping hot or ice cold for longer.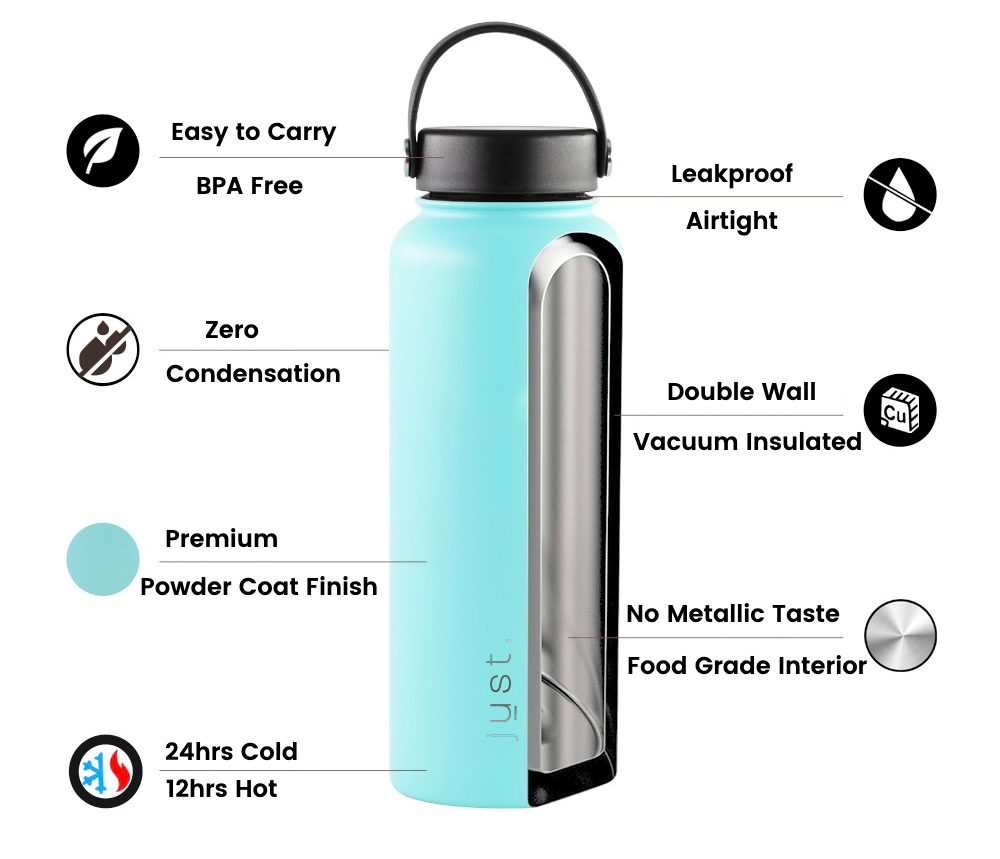 Final Thoughts
We all need a little more joy in our lives, and what better way than by giving gifts that bring excitement? These corporate gift ideas are evergreen - they'll be good for years beyond 2022. Get inspired from this article and choose gifts that your staff will be genuinely excited to receive! The right employee corporate Christmas gifts could be the mood booster that everyone needs, especially after these past tough years.